Read Time:
1 Minute, 58 Second
Green Pants Outfit Ideas for Men| Green Pants Combination Shirts
Certain shades of green are becoming so popular in men's fashion that men love to wear this color. They are carrying their favorite items of clothing like; Jackets, shirts, highnecks, pants, etc. in those popular green colors.
When you see that these green outfit accessories look really classy, ​​you also wanted to try this color, and when you think of trying a new colour, the first thing that comes to your mind is Comes which color can be combined with that particular color.
This general thought must have come in the mind of all those men who care about dressing and who like to dress flawlessly every time because these men always think twice before investing in clothing items, is it Will it be versatile enough to invest in?
Versatile here means, can you pair this color with other existing color clothing items in your wardrobe or not? If it is not versatile enough then you may regret investing in it later. So if you are going for a new color then you should think twice about its color matching.
Talking about shades of green you should know that you can pair different colors with your green menswear items, both upper wear and lower wear. For upper wear, I'm already a . I have written an article on green shirt combination and today I will talk about lower wear.
So, if you are planning to buy any shade of green lower wear (trousers, chinos, pants) or already have green colored pants in your wardrobe and you want to match it with your upper wear are fighting for; Shirt, you've luckily reached a perfect article.
Here I am going to show you the best color shirt which you can pair with your green colored pants like; Olive Green, Pistachio Green, etc. So that you can get an idea of ​​how you can pair your green pants with a matching shirt and make a classy green pant combination.
So let's go through it…
All images are collected from @Instagram
white shirt + green pants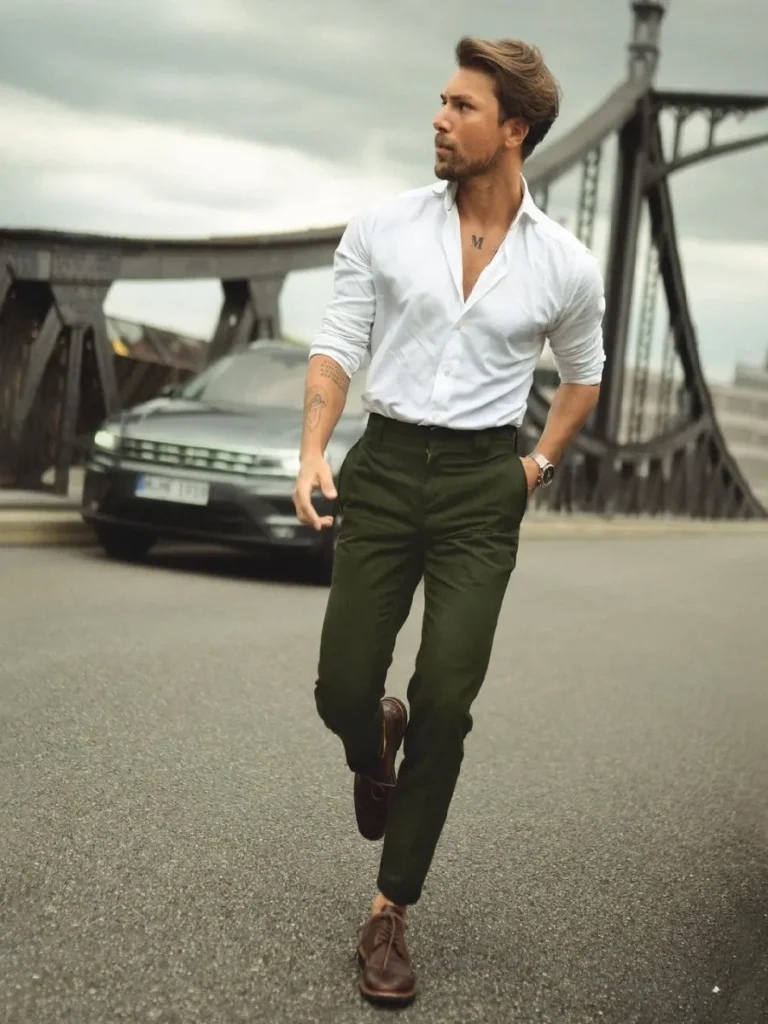 Light Blue Shirt With Green Pant Combination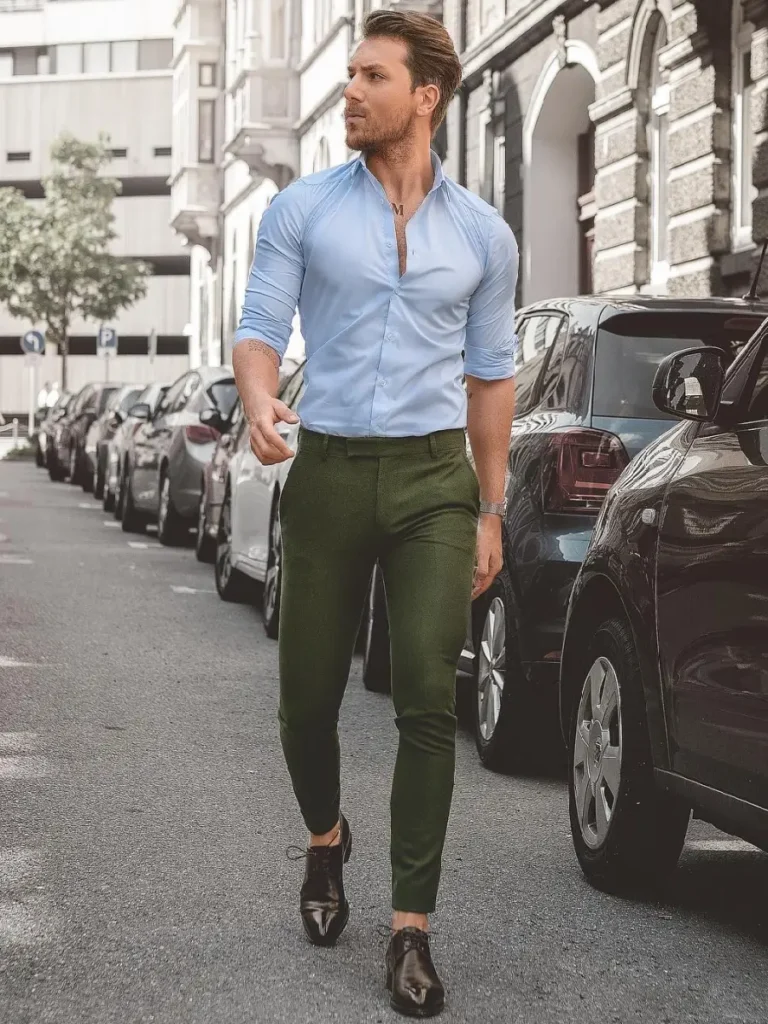 gray shirt + green pants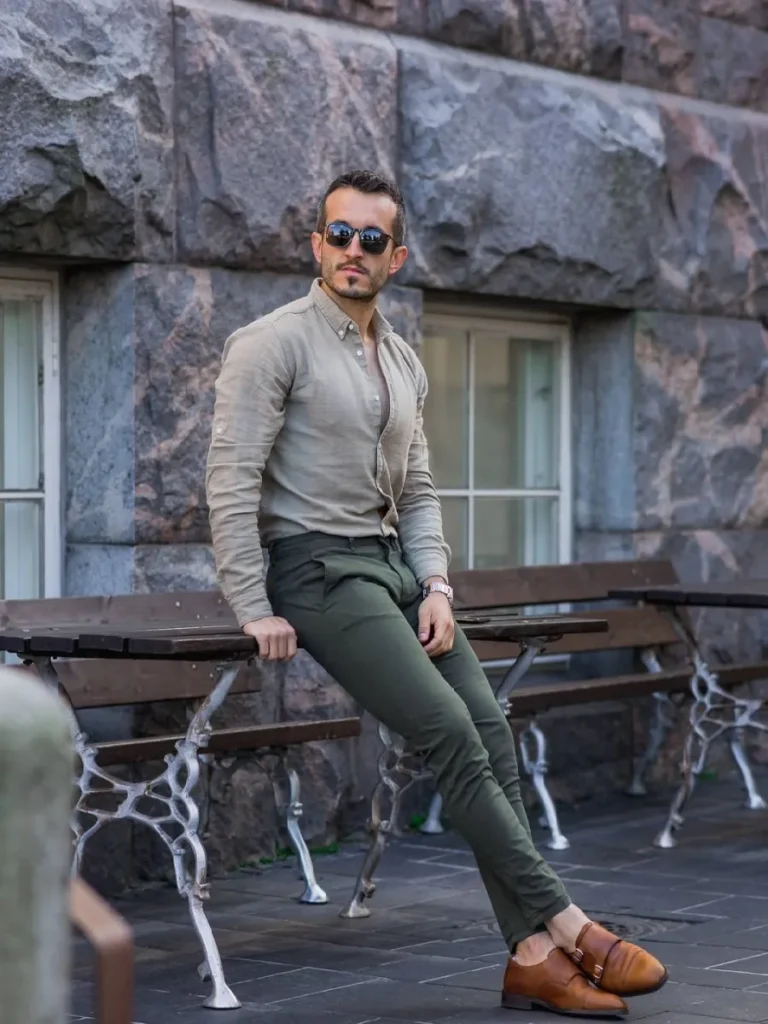 Khaki/Camel Shirts + Green Pants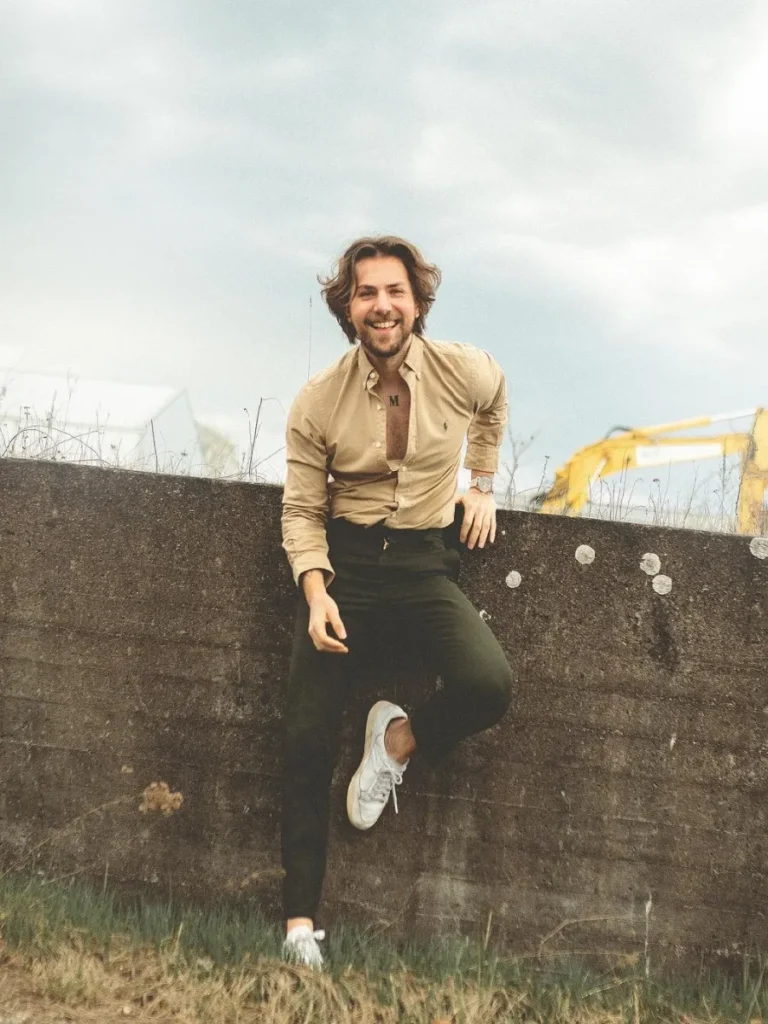 dark/navy blue shirt + green pants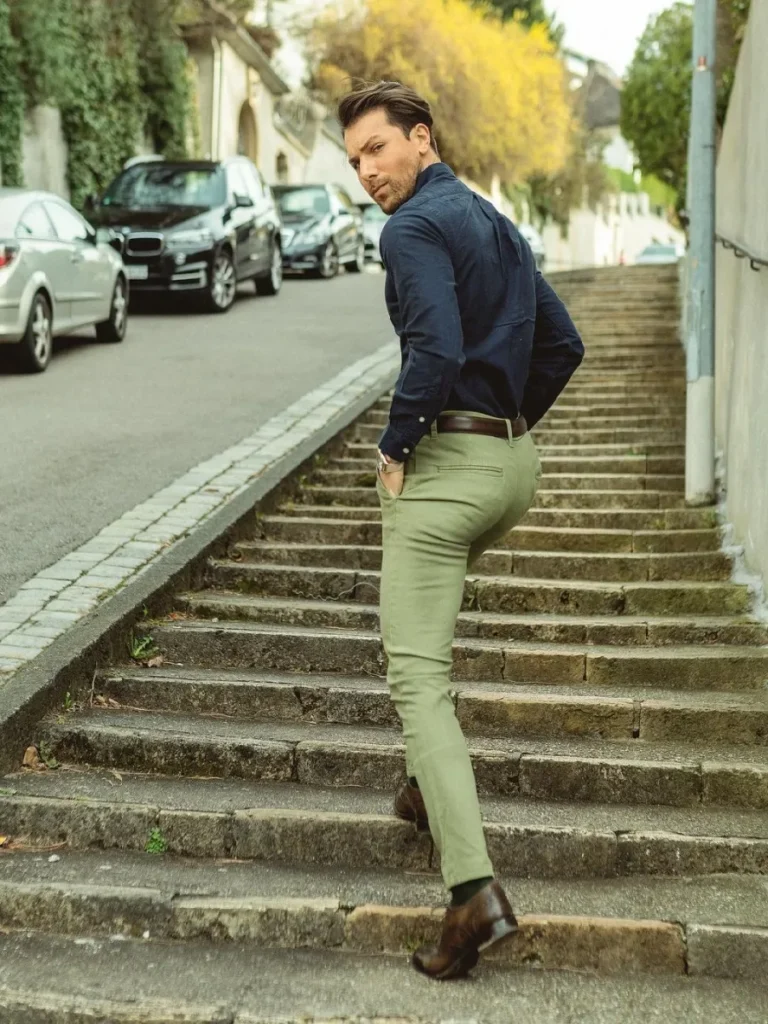 dark/navy blue shirt + green pants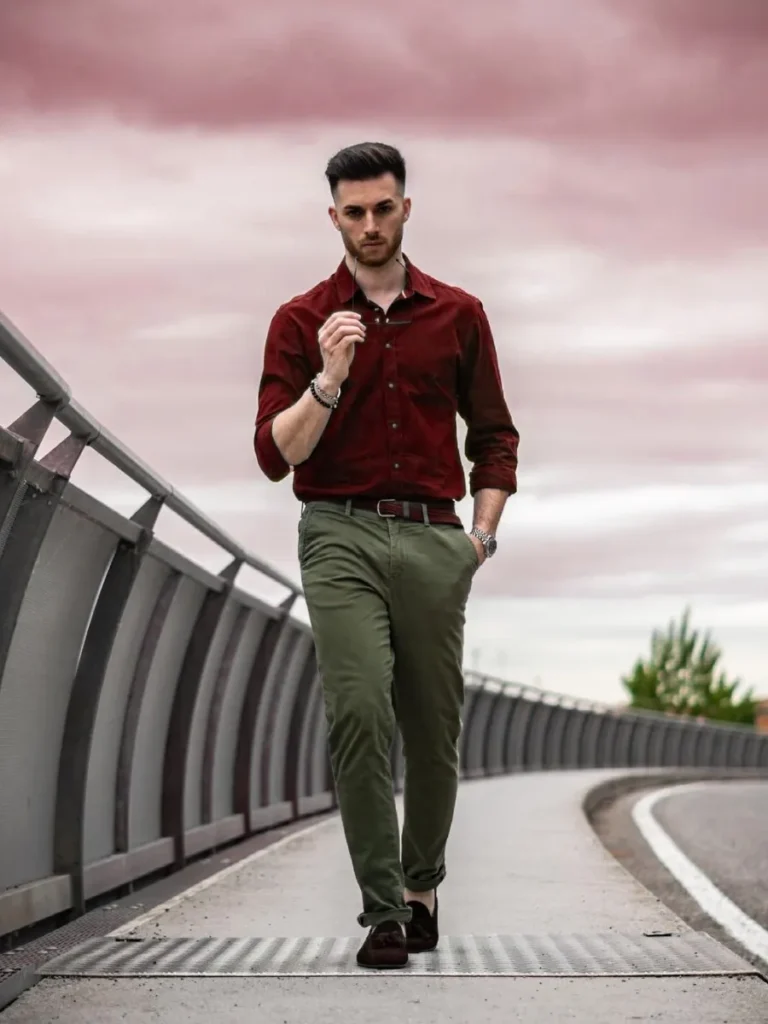 black shirt + green pants