Read Time:
2 Minute, 33 Second
Maroon blazer combination
The blazer is one of the most quintessential pieces of men's fashion wear and almost every man has at least one in his wardrobe. But having it in your wardrobe is not enough unless you know different ways to carry it flawlessly.
If you have/are going to have a blazer in your wardrobe, you should better know what types and colors of other dress material you can pair it with, what kind of accessories and shoes you can pair it with , and the various ways you can carry your blazer as per the occasion/place/events demands.
This is the reason why men stick with some common and versatile color blazers and prefer to wear colors like black, grey, blue, beige and maroon. These are the common blazer colors and you can call them the best colors of men's blazers because of the versatility that these colors have.
That is why I am covering these blazer colors one by one and trying to show you how to carry them off with the help of various articles. I would suggest that if you like to be simple yet classy then you should go for any of these colored blazers.
Then when it comes to knowing how to carry them then this blog will be your answer, I have already covered the blazer color outfit and color combination ideas that I have mentioned above except maroon and in this article, I will Going to cover that too. So, if you have black, blue, beige or gray colored blazers then you can read the related article.
And now coming to the color blazer for which you have gone to this article and that is maroon. If you are looking for outfit and color combination ideas; Read this article thoroughly on the best color shirt and best color pant to wear with your maroon colored blazer.
In this article, I will show you best maroon blazer combination ideas for men, best matching shirt and pant which you can wear with any of your dark red shades (maroon, burgundy, wine color) blazer.
So, without wasting much 'o' clock let's begin
Maroon blazer with white shirt and dark brown pants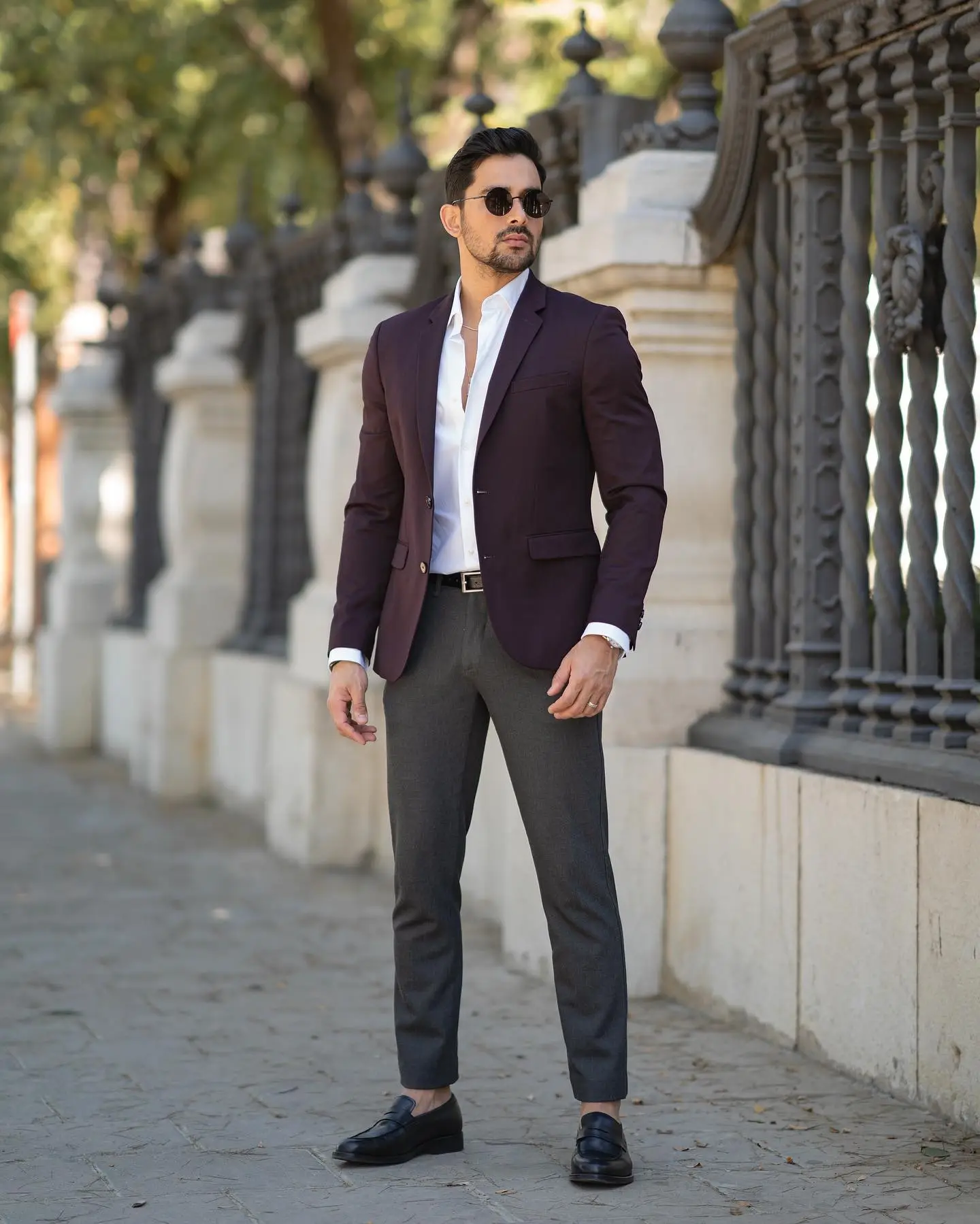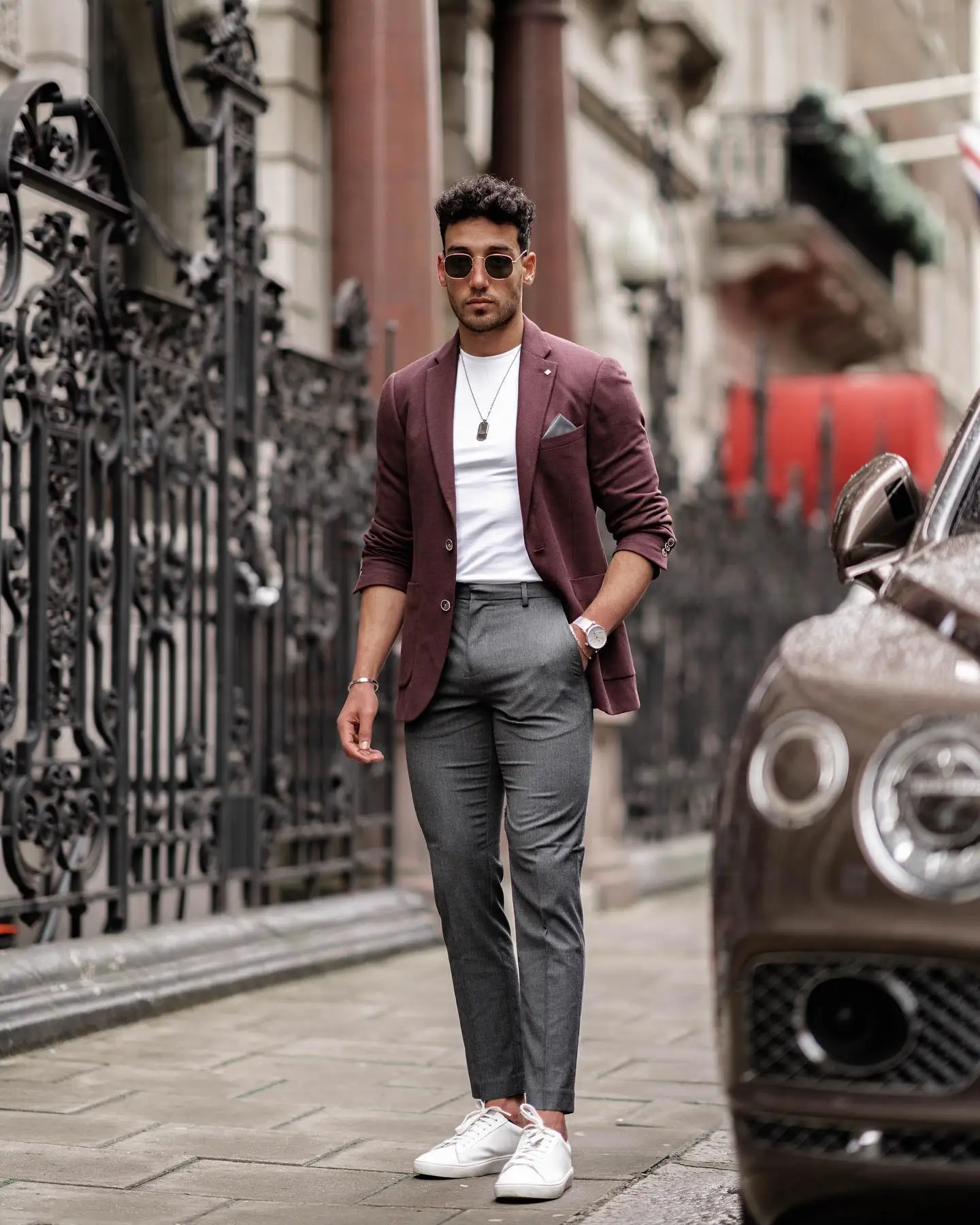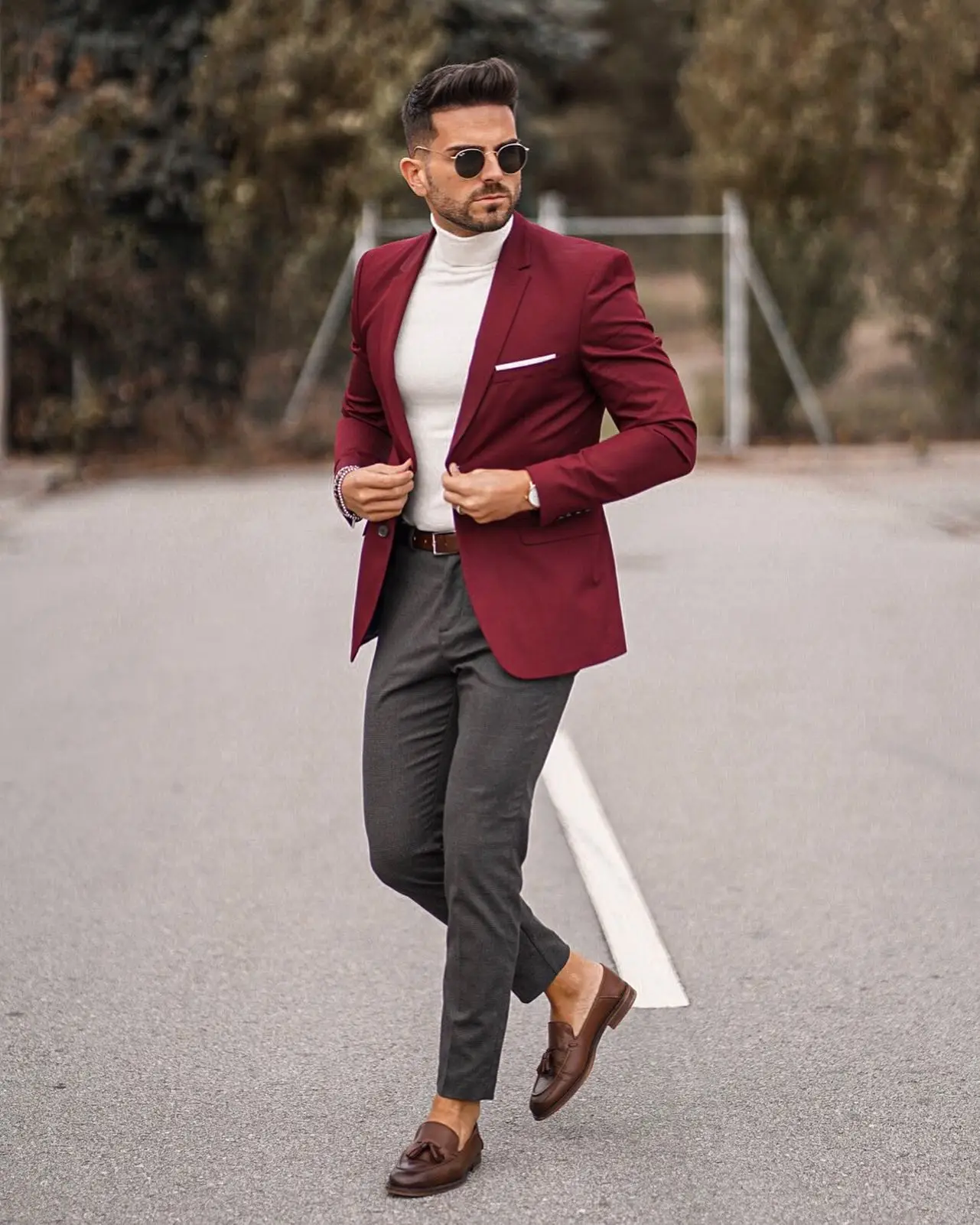 Maroon blazer with black shirt and black pants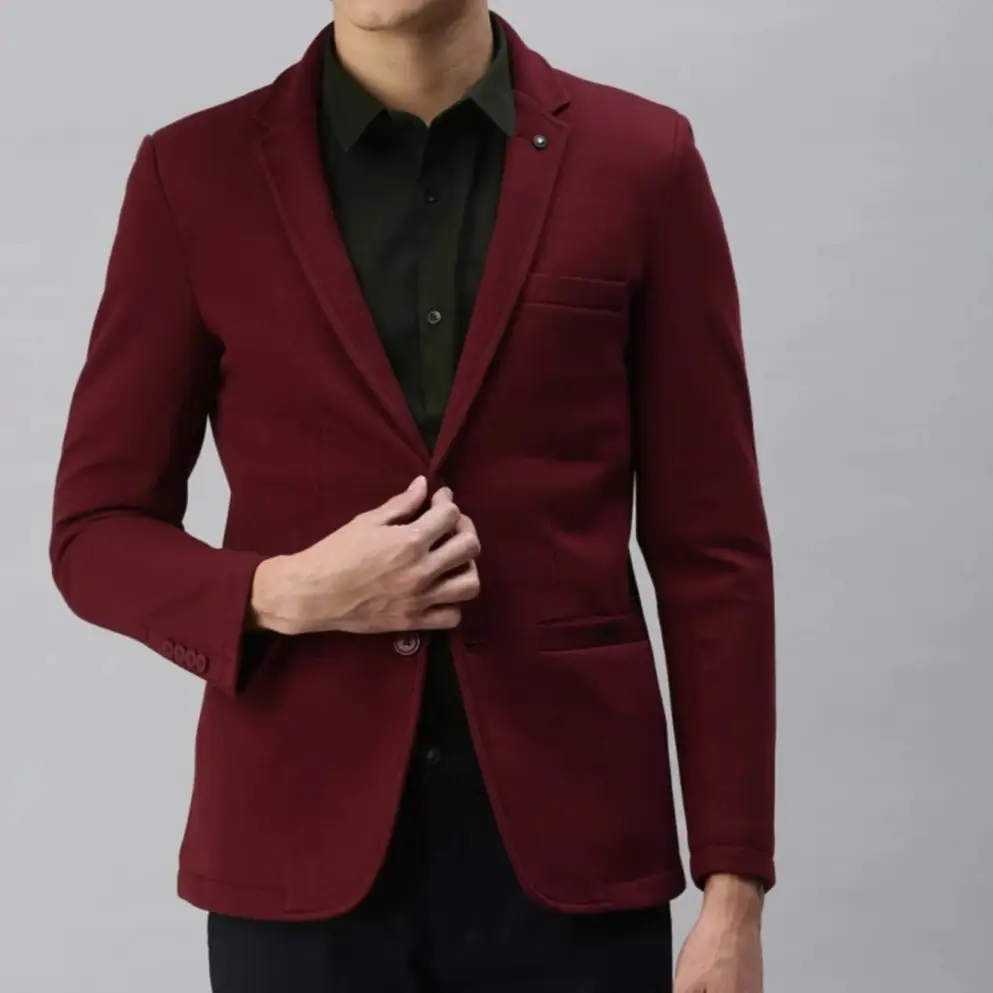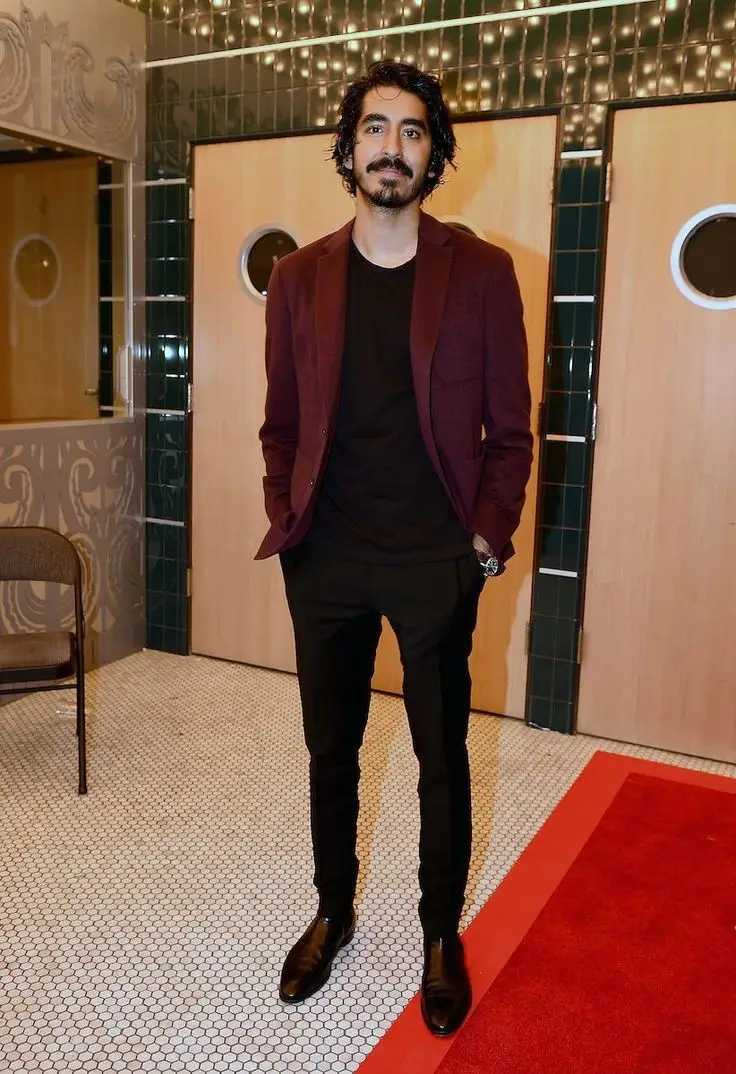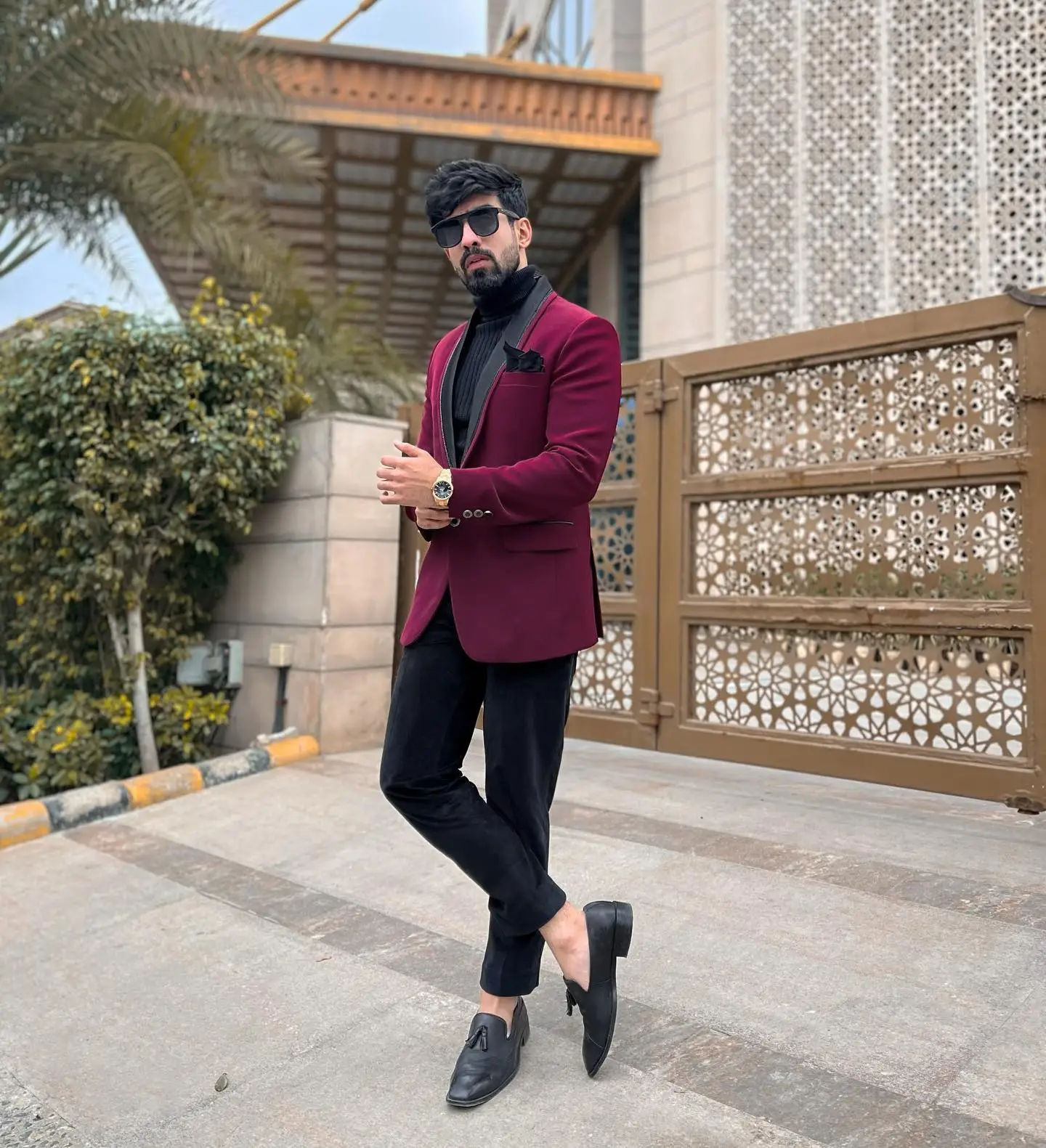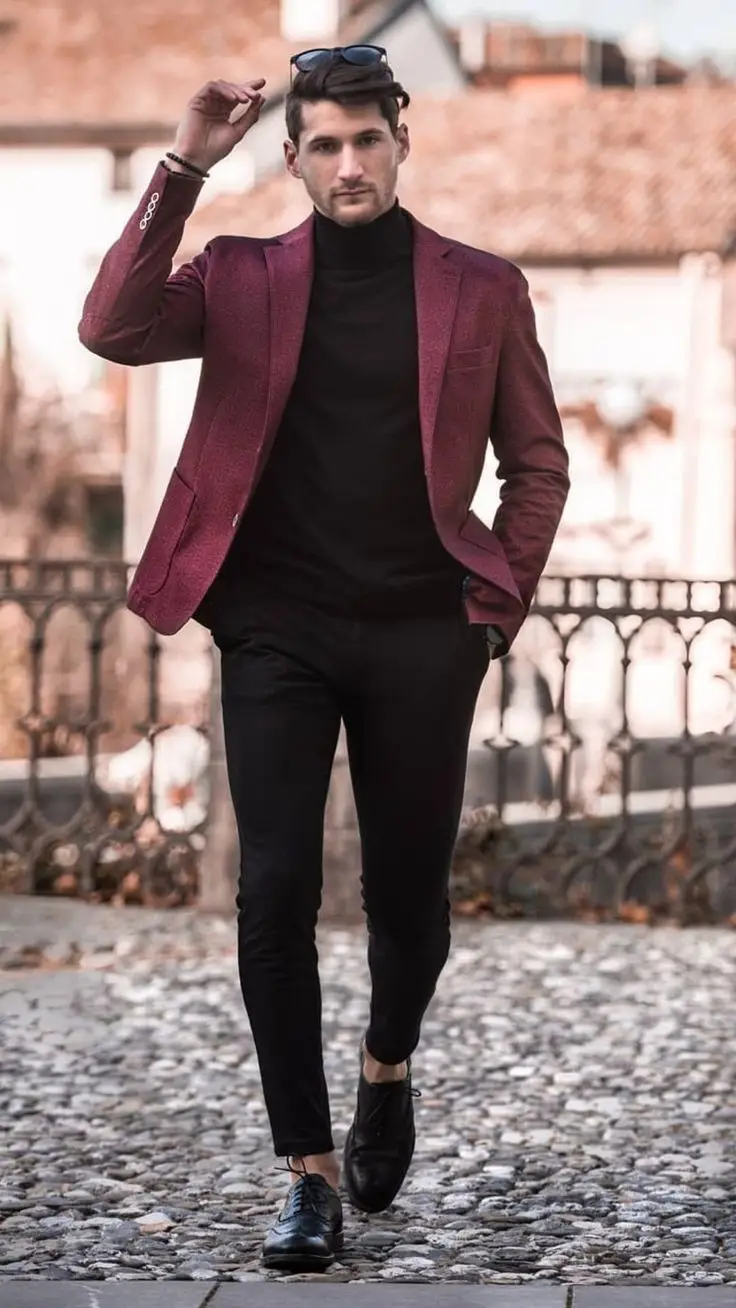 maroon blazer with white shirt and white pant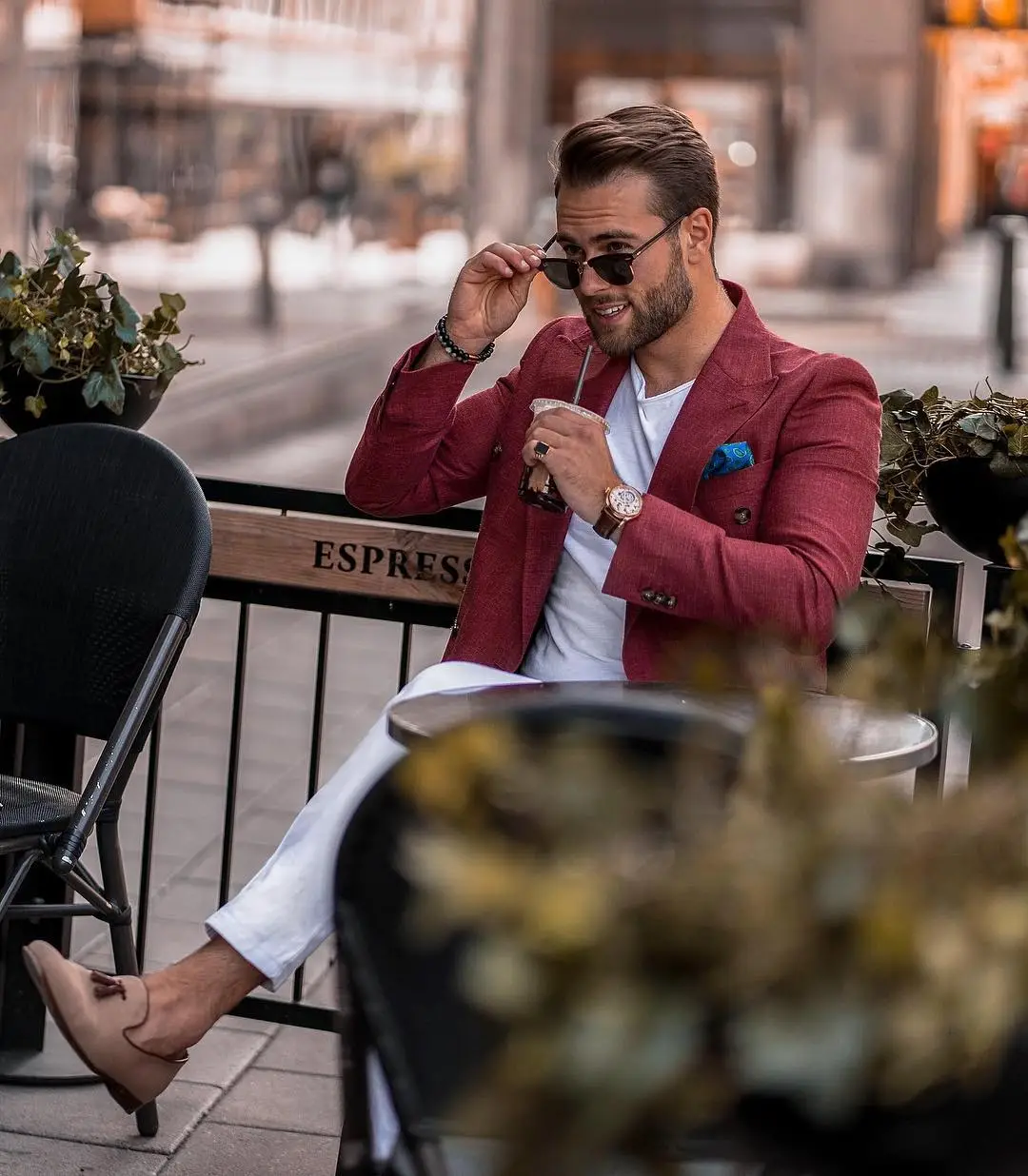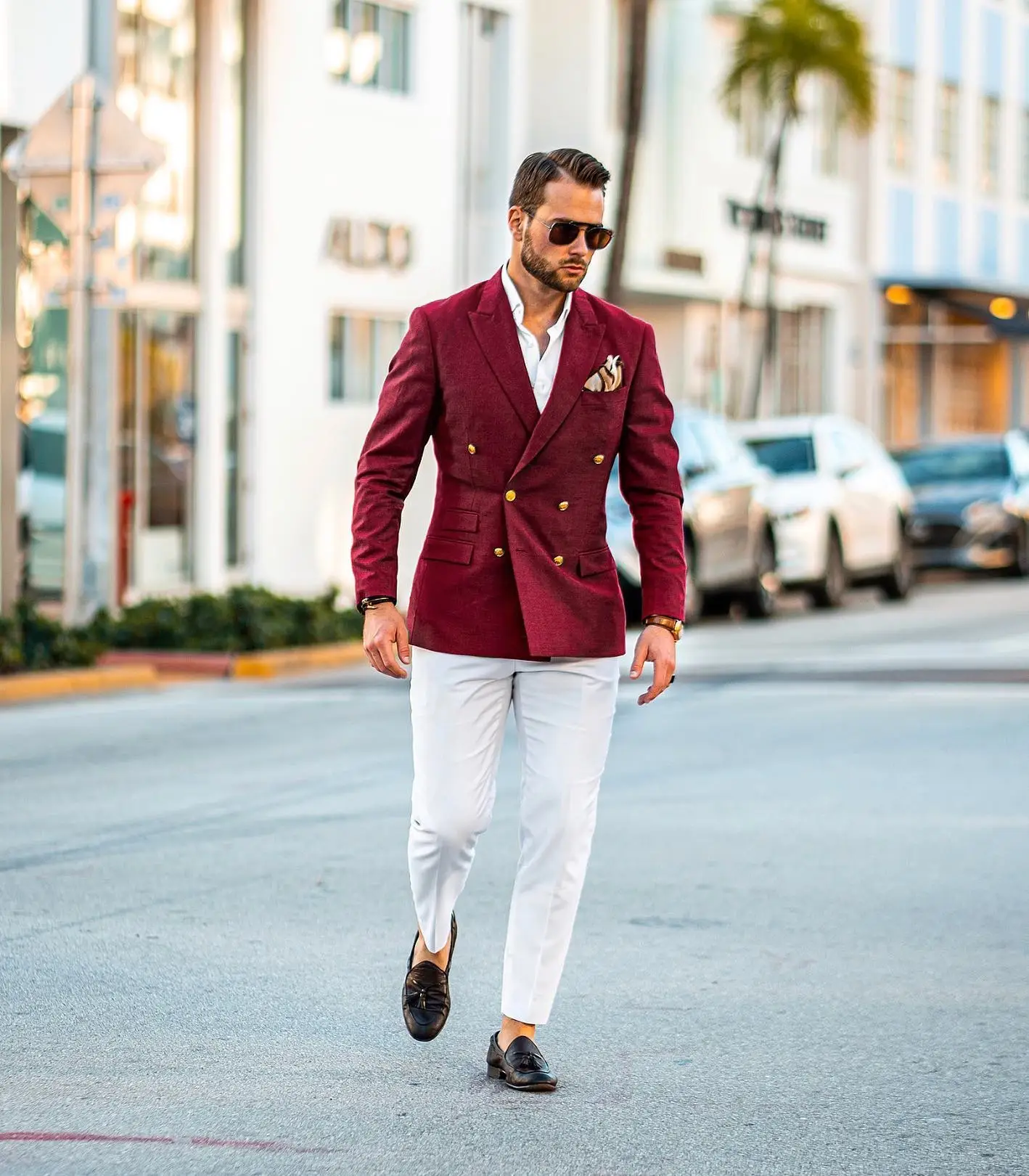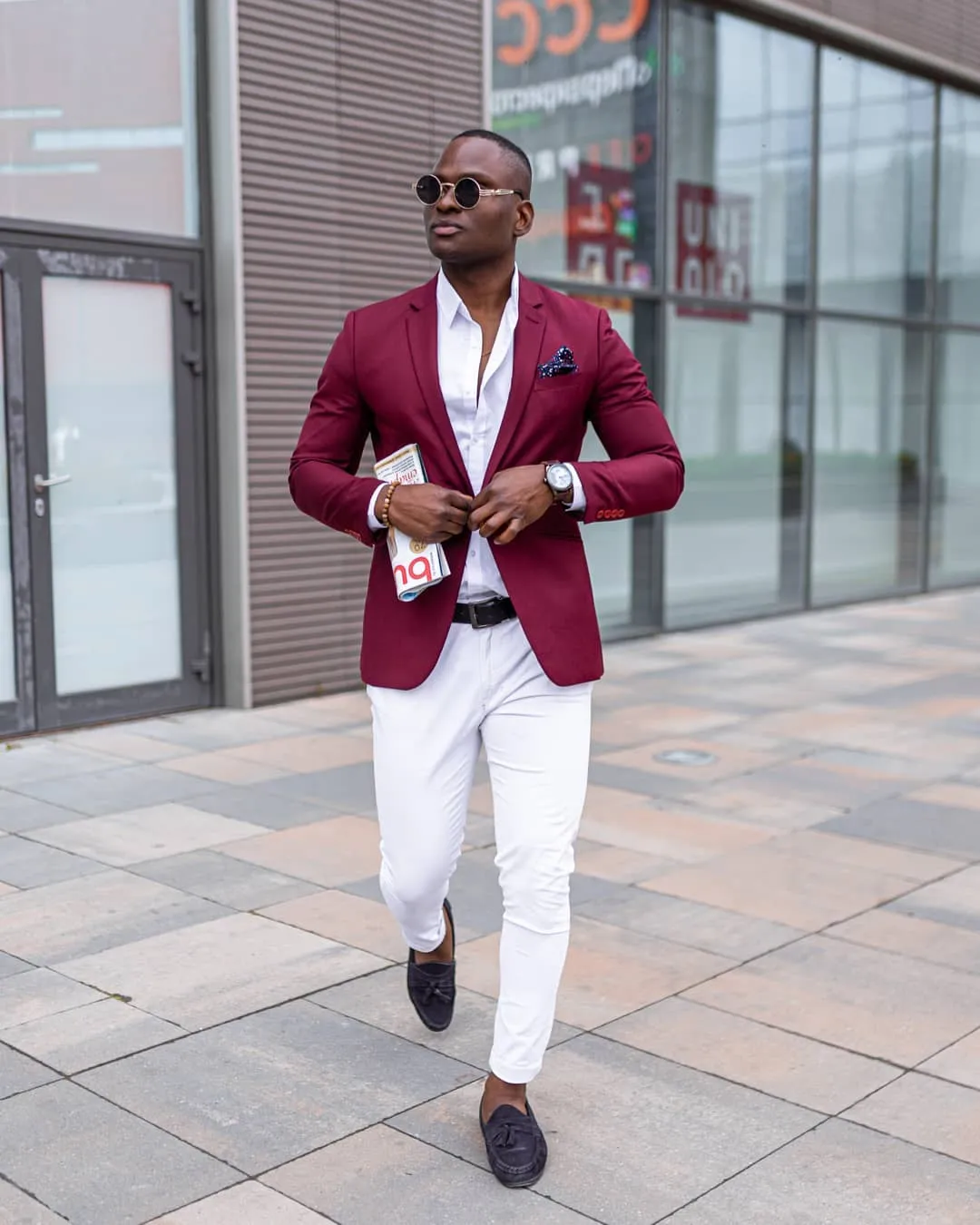 maroon blazer with white and black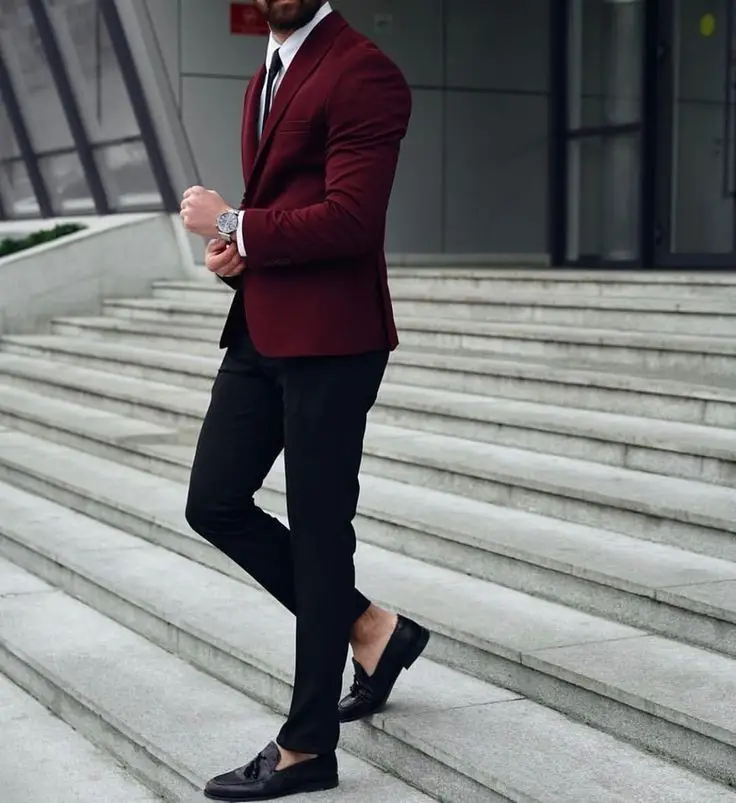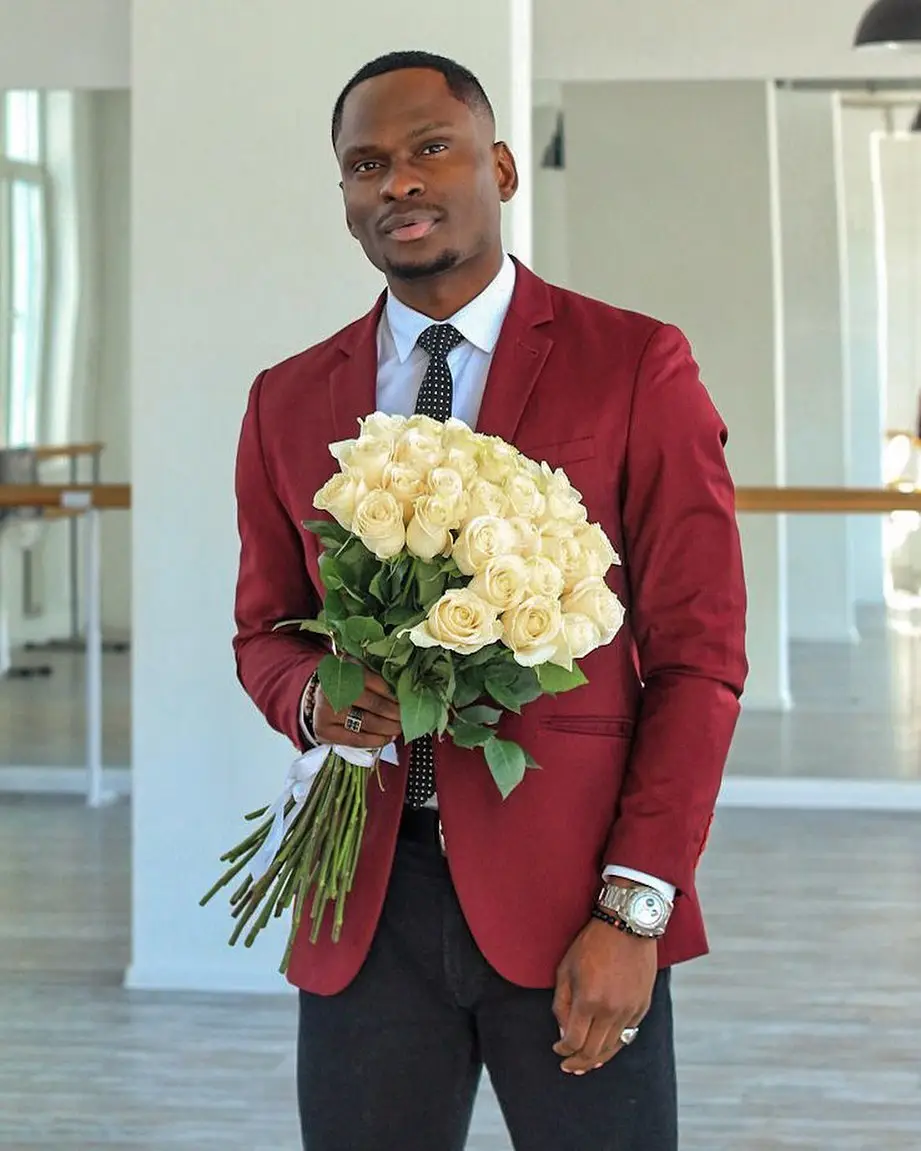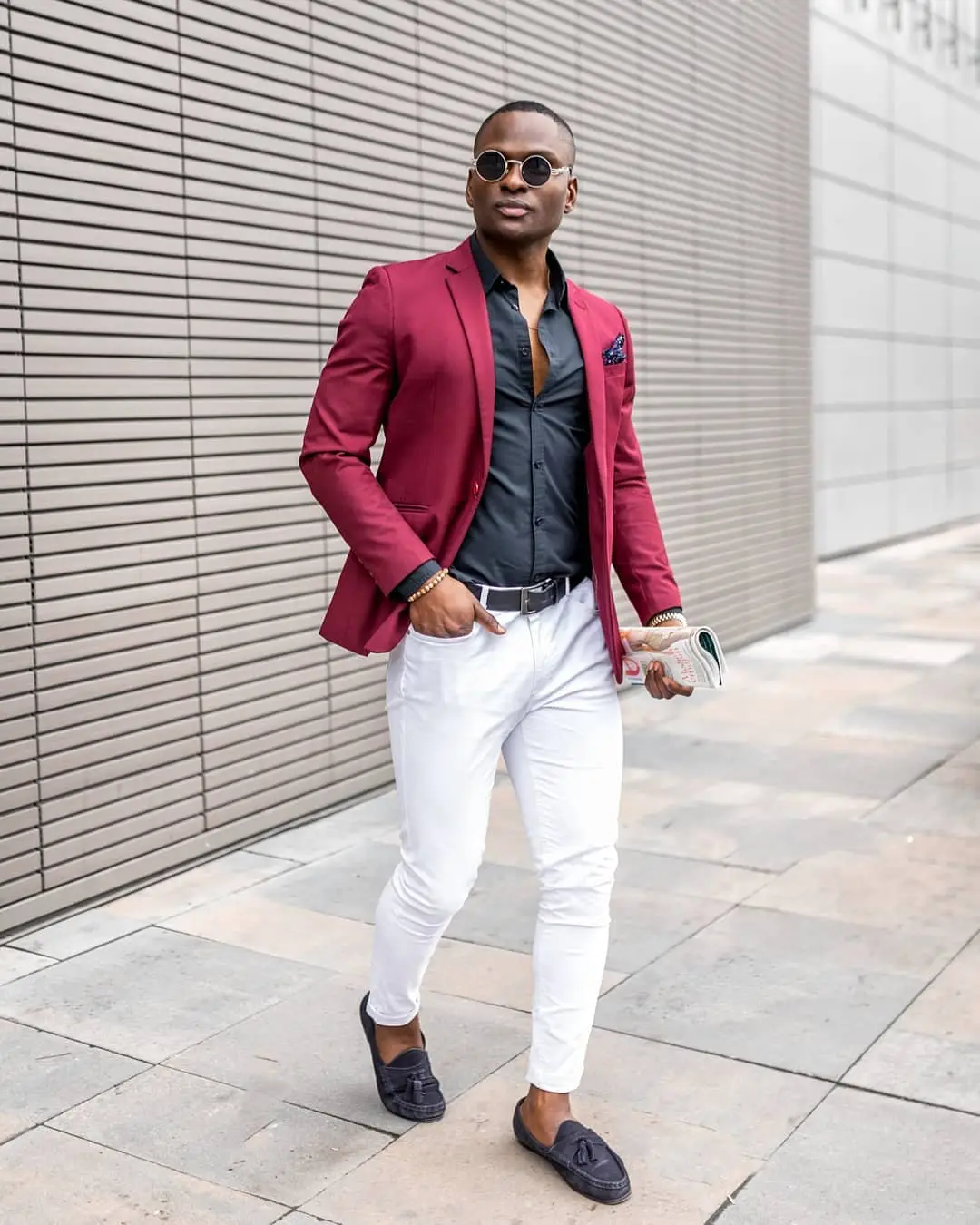 maroon blazer with blue and beige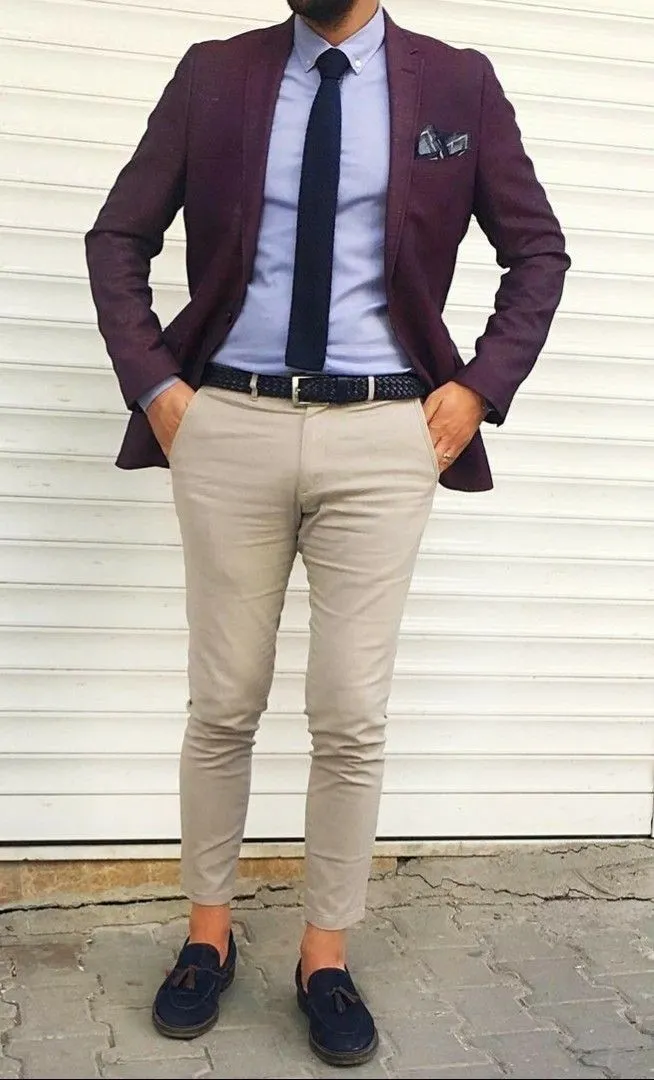 maroon blazer with black and beige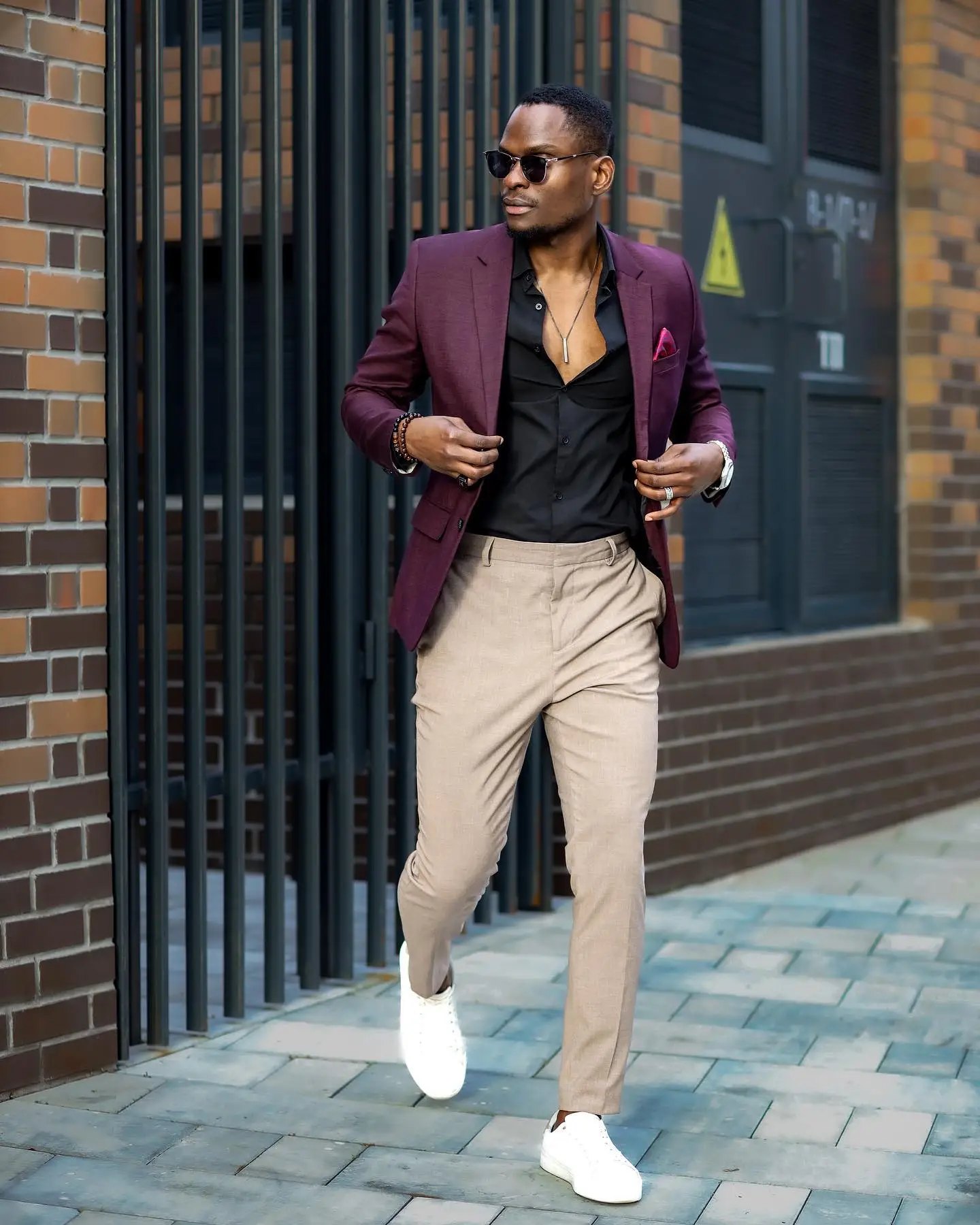 maroon blazer with blue jeans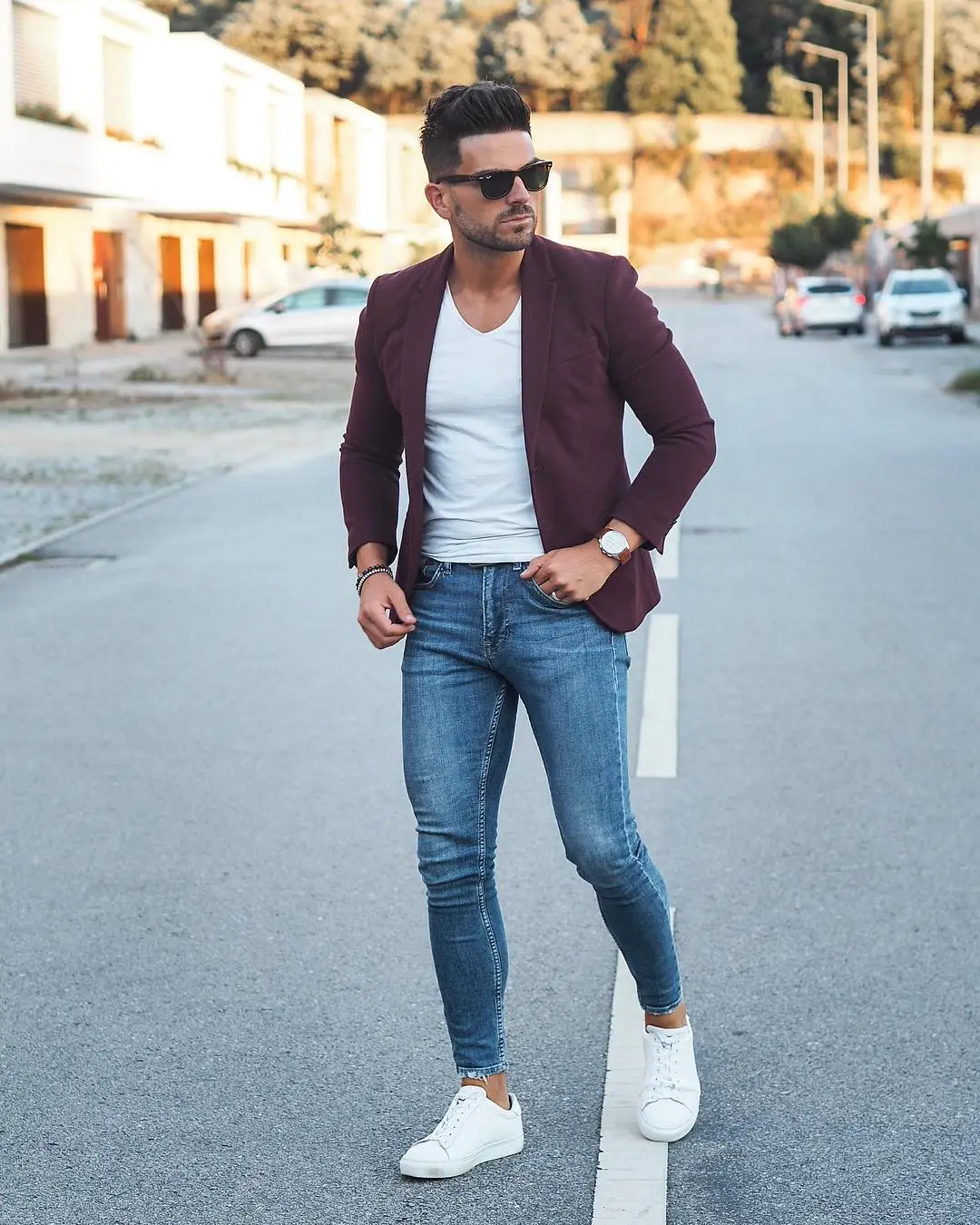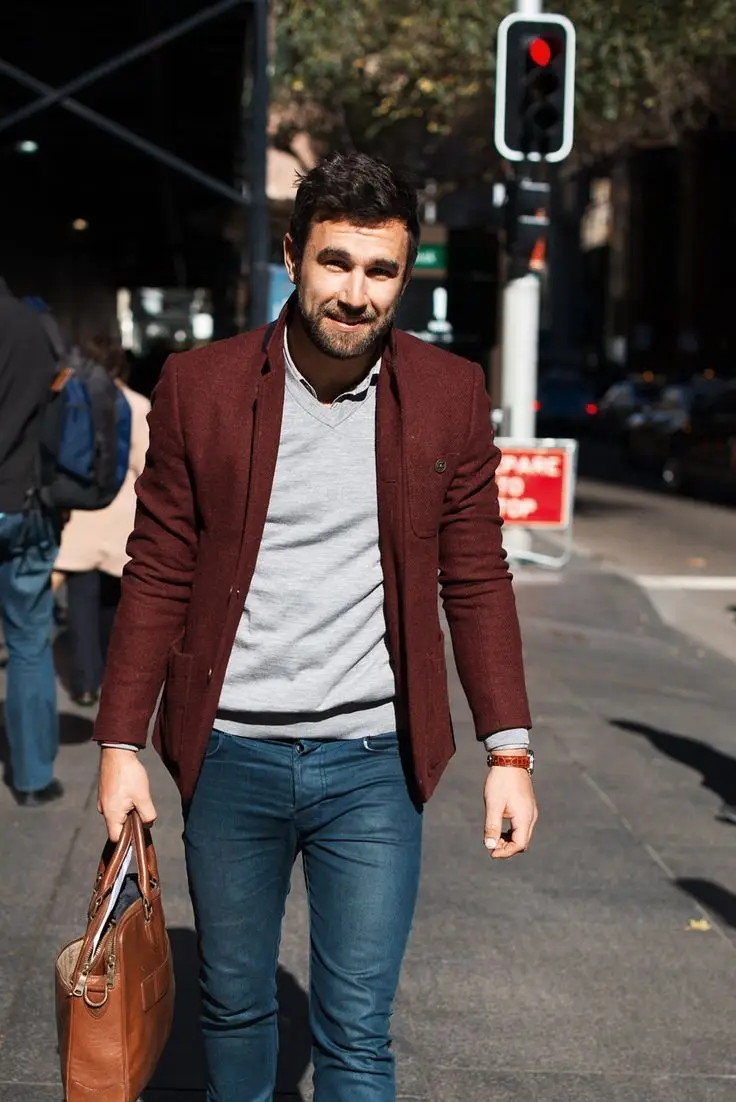 maroon blazer with navy blue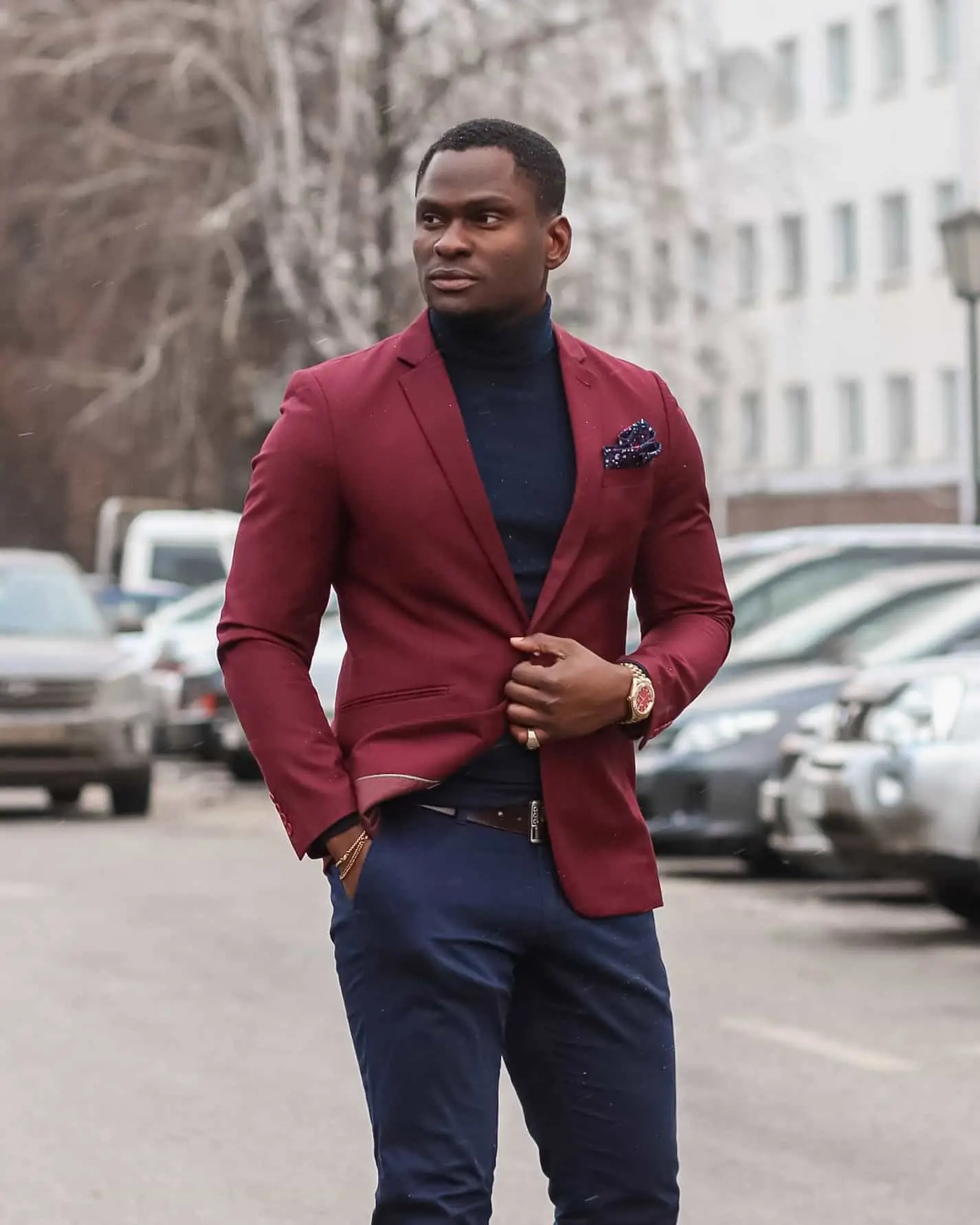 The Site cannot and does not contain fitness, legal, medical/health, financial advice. The fitness, legal, medical/health, financial information is provided for general informational and educational purposes only and is not a substitute for professional advice. Accordingly, before taking any actions based upon such information, we encourage you to consult with the appropriate professionals. We do not provide any kind of fitness, legal, medical/health, financial advice. THE USE OR RELIANCE OF ANY INFORMATION CONTAINED ON THE SITE IS SOLELY AT YOUR OWN RISK.

DISCLAIMER