Read Time:
9 Minute, 0 Second
Maintaining Heart Health: Key Tips for Men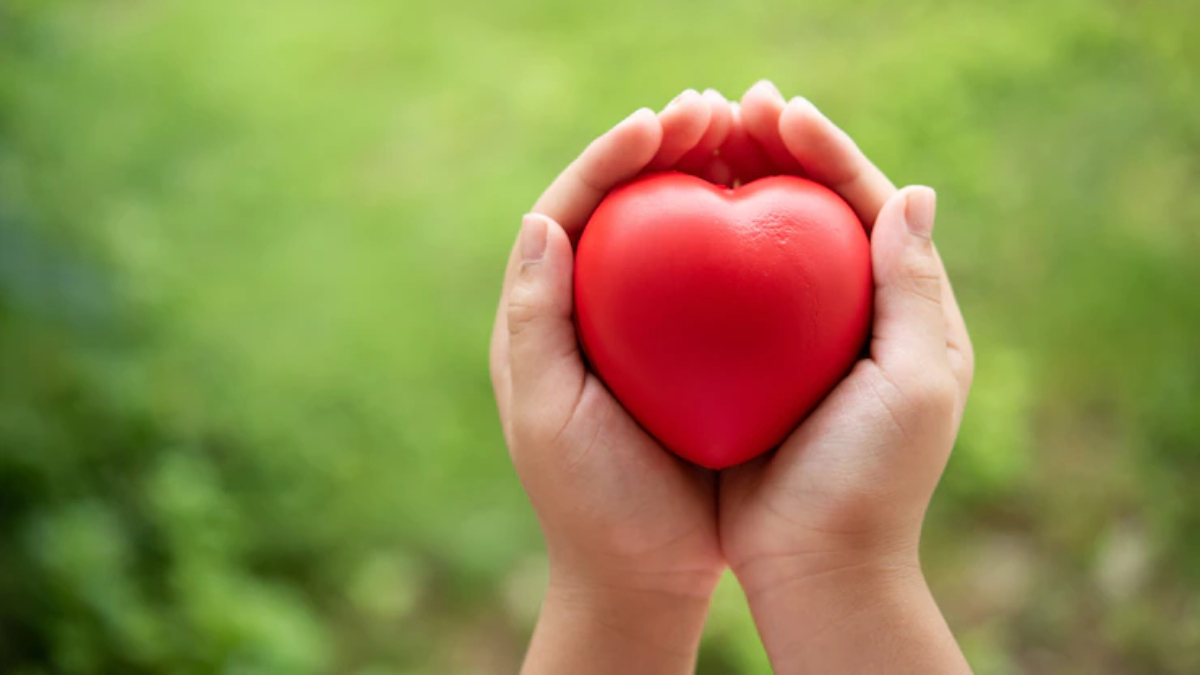 In today's fast-paced world, taking care of our hearts has become more important than ever. The heart, with its vital role of pumping oxygen-rich blood to every part of our body, is the engine that keeps us alive and functioning. However, heart disease remains a leading cause of mortality worldwide, making it imperative for us to prioritize the maintenance of our heart health.
Maintaining heart health encompasses a range of practices and lifestyle choices that promote the well-being of our cardiovascular system. From adopting a nutritious diet to engaging in regular physical activity and managing stress effectively, there are numerous ways we can protect and enhance the health of our hearts. By implementing these measures, we can reduce the risk of developing heart disease, improve overall cardiovascular function, and lead longer, healthier lives.
The significance of maintaining heart health goes beyond the prevention of heart disease alone. A healthy heart supports optimal functioning of the entire body, contributing to improved energy levels, mental well-being, and longevity. It forms the foundation for an active and fulfilling lifestyle, enabling us to pursue our passions and engage in meaningful activities without the limitations imposed by poor cardiovascular health.
In this guide, we will delve into the key components of maintaining heart health and explore practical strategies to incorporate them into our daily routines. We will explore the importance of a balanced diet, emphasizing heart-healthy foods and the significance of portion control. Additionally, we will highlight the benefits of regular exercise, discussing various forms of physical activity and their positive impact on cardiovascular fitness. Stress management techniques and the importance of adequate sleep will also be examined as crucial elements in promoting heart health.
While it may seem daunting to make changes to our lifestyles, it is crucial to remember that every small step we take towards maintaining heart health is a step towards a brighter, healthier future. By educating ourselves and implementing these strategies, we can empower ourselves to take charge of our cardiovascular well-being and enjoy the benefits of a strong, resilient heart.
So let us embark on this journey together, exploring the world of heart health and discovering how we can nurture and protect our hearts for a lifetime of vitality and well-being.
Heart-Healthy Diet
Emphasizing Nutrient-Rich Foods
Maintaining heart health begins with a well-rounded and nutrient-rich diet. Focus on incorporating a variety of fruits, vegetables, whole grains, and lean proteins into your meals. These foods are packed with essential vitamins, minerals, and antioxidants that support heart health and help reduce the risk of cardiovascular disease.
Controlling Saturated and Trans Fats
Limiting the intake of saturated and trans fats is crucial for maintaining a healthy heart. These fats can increase LDL (bad) cholesterol levels, leading to clogged arteries and an increased risk of heart disease. Opt for healthier fats found in foods like avocados, nuts, and olive oil, and minimize the consumption of fried and processed foods.
Watching Sodium
Intake Excessive sodium intake can contribute to high blood pressure, a major risk factor for heart disease. Be mindful of your sodium consumption and opt for low-sodium alternatives when possible. Read food labels, cook at home using fresh ingredients, and season your meals with herbs and spices instead of relying on salt.
Moderating Added Sugars
Consuming excessive added sugars can lead to weight gain, increased risk of diabetes, and negatively impact heart health. Limit your intake of sugary beverages, processed snacks, and desserts. Choose naturally sweetened options such as fresh fruits and opt for healthier sweeteners like stevia or maple syrup when needed.
Portion Control and Balanced
Eating In addition to making healthy food choices, portion control is essential for maintaining a heart-healthy diet. Be mindful of your serving sizes and strive for a balanced intake of carbohydrates, proteins, and fats. Consider using smaller plates and bowls to help control portions and listen to your body's hunger and fullness cues
Regular Physical Activity
Aerobic Exercises for Cardiovascular
Fitness Engaging in regular aerobic exercises, such as brisk walking, jogging, swimming, or cycling, helps strengthen the heart muscle, improve blood circulation, and enhance cardiovascular fitness. Aim for at least 150 minutes of moderate-intensity aerobic activity or 75 minutes of vigorous-intensity activity per
Strength Training for a Strong Heart
Incorporating strength training exercises into your routine not only helps build muscle but also benefits your heart. Strengthening the muscles surrounding the heart can improve overall cardiac function, lower blood pressure, and reduce the risk of heart disease. Include resistance exercises at least two days a week, targeting major muscle groups.
Active Lifestyle and Daily Movement
Apart from dedicated exercise sessions, maintaining an active lifestyle throughout the day is important for heart health. Find opportunities to move more, such as taking the stairs instead of the elevator, walking or biking instead of driving short distances, and incorporating physical activity breaks into your daily routine.
Flexibility and Balance Exercises
While cardiovascular and strength training exercises are crucial, don't overlook the importance of flexibility and balance exercises. Activities like yoga, tai chi, or stretching routines help improve flexibility, posture, and balance, reducing the risk of falls and injuries, which can indirectly contribute to heart health.
Finding Activities
You Enjoy To sustain a regular exercise routine, it's essential to find activities that you genuinely enjoy. Whether it's dancing, hiking, playing a sport, or joining group fitness classes, choosing activities that bring you pleasure will increase your motivation and make it easier to maintain a consistent exercise regimen.
Maintaining heart health is a lifelong commitment that requires attention and care. One of the key aspects of preserving cardiovascular well-being is adopting a heart-healthy diet. This involves consuming nutrient-rich foods such as fruits, vegetables, whole grains, lean proteins, and healthy fats while limiting the intake of saturated and trans fats, sodium, and added sugars. A balanced diet not only provides essential nutrients but also helps control weight, manage cholesterol levels, and regulate blood pressure, reducing the risk of heart disease. Additionally, engaging in regular physical activity is crucial for maintaining heart health. Whether it's aerobic exercises, strength training, or simply staying active throughout the day, physical activity strengthens the heart, improves circulation, and lowers the likelihood of developing heart-related conditions. Alongside a healthy diet and exercise, effective stress management techniques and adequate sleep play vital roles in maintaining heart health. Chronic stress and sleep deprivation have been linked to an increased risk of heart disease, so it is essential to prioritize relaxation, practice mindfulness, and establish healthy sleep patterns. By incorporating these lifestyle choices into our daily lives, we can take proactive steps towards maintaining a healthy heart and enjoying a higher quality of life.
FAQ
Q1: How often should I get my heart checked? A: It is recommended to have regular heart health check-ups with your healthcare provider. The frequency may vary based on your age, family history, and overall health. Generally, adults should have their blood pressure, cholesterol levels, and heart function assessed at least once every few years or as advised by their doctor.
Q2: Can I improve my heart health if I already have a heart condition? A: Yes, it is possible to improve your heart health even if you have a pre-existing heart condition. Working closely with your healthcare team, following prescribed medications, making lifestyle modifications (such as adopting a heart-healthy diet, exercising regularly, managing stress, and quitting smoking), and attending regular follow-up appointments can help manage your condition and improve your heart health.
Q3: Is it necessary to eliminate all fats from my diet for a healthy heart? A: No, not all fats are bad for your heart health. Healthy fats, such as those found in avocados, nuts, seeds, and olive oil, are beneficial for heart health when consumed in moderation. It's important to reduce saturated and trans fats, which are commonly found in fried foods, fatty meats, and processed snacks, as they can increase the risk of heart disease.
Q4: Can stress really affect my heart health? A: Yes, chronic stress can have a negative impact on heart health. Prolonged stress may contribute to high blood pressure, increased heart rate, and unhealthy coping behaviors like overeating or smoking. Engaging in stress management techniques, such as exercise, meditation, deep breathing, and seeking social support, can help reduce the adverse effects of stress on the heart.
Q5: Can I reverse heart disease through lifestyle changes? A: Making positive lifestyle changes can significantly improve heart health and, in some cases, even reverse the progression of heart disease. By adopting a heart-healthy diet, engaging in regular exercise, managing stress, quitting smoking, and following prescribed medications, you can reduce the risk factors associated with heart disease and improve overall cardiovascular health.
Q6: Is it ever too late to start taking care of my heart? A: It is never too late to start taking care of your heart. Regardless of your age or current health status, making positive changes to your lifestyle can have a beneficial impact on your heart health. Even small steps, such as incorporating more physical activity or improving your diet, can make a difference in reducing the risk of heart disease and improving overall well-being.
SUMMARY
Maintaining heart health is a lifelong commitment that requires conscious effort and dedication. By adopting a heart-healthy diet, including nutrient-rich foods while controlling saturated fats, sodium, and added sugars, we can provide our bodies with the necessary fuel for a healthy heart. Regular physical activity, encompassing aerobic exercises, strength training, and active lifestyle habits, strengthens our hearts and improves cardiovascular fitness. Effective stress management techniques and adequate sleep are vital for supporting heart health and reducing the risk of heart disease. Even if we have a pre-existing heart condition, positive lifestyle changes can still improve our heart health. It is never too late to start caring for our hearts, and every small step we take towards maintaining heart health can lead to a longer, healthier life. Remember to consult with healthcare professionals for personalized advice and guidance based on individual circumstances. Together, let's prioritize our heart health and enjoy the benefits of a strong, resilient heart.
The Site cannot and does not contain fitness, legal, medical/health, financial advice. The fitness, legal, medical/health, financial information is provided for general informational and educational purposes only and is not a substitute for professional advice. Accordingly, before taking any actions based upon such information, we encourage you to consult with the appropriate professionals. We do not provide any kind of fitness, legal, medical/health, financial advice. THE USE OR RELIANCE OF ANY INFORMATION CONTAINED ON THE SITE IS SOLELY AT YOUR OWN RISK.

DISCLAIMER